Search Results
Distillery: Shinshu Mars
A pot still is a symbol of whisky making process. We cannot talk about the history of Mars Whisky without talking about the pot still. It is Mr Kiichiro Iwai that built the whisky brand of Hombo Brewing (Hombo Shuzo) as well as provided the whisky production instructions there. Mr Iwai is indeed a father of Mars whisky. Iwai Tradition is a blended whisky whose base is an unblended whisky distilled in this pot still which is then blended with several unblended whisky on the perfect balance. Shinshu Factory where Iwai Tradition is produced is located at an altitude of 798 km of the Komagatake Mountains, Central Alps of Japan. This terrain is an ideal place to produce whisky, where the air is pure, misty and cool, and the place is rich in good water recourses which are coming from 120 m under the granite ground. This product in essence has fragrant flavours created in this blessed environment. It is a distinctively full bodied and mellow whisky.
Items under distillery Shinshu Mars
2
records found
|
Page
1
of
1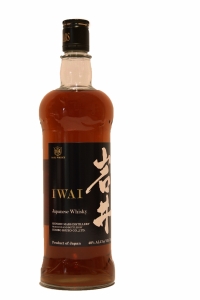 Volume:
750 ML
|
Distillery:
Shinshu Mars
|
Age:
N.S.
|
ABV:
40.0%
Kiichiro Iwai, the namesake for this Mars Whisky, was a silent pioneer of Japan whisky. This whisky is... More ›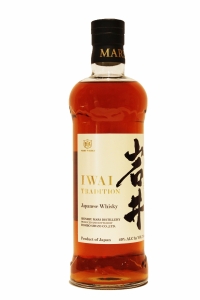 IWAI Tradition Japanese Whisky
Volume:
750 ML
|
Distillery:
Shinshu Mars
|
Age:
N.S.
|
ABV:
40.0%
This product in essence has fragrant flavours created in this blessed environment. It is a distinctively full... More ›