Search Results
Distillery: Amador Distillery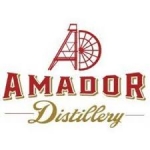 We are a family-owned small distillery in the heart of the Mother Lode in the California Sierra Foothill. Amador Whiskey Company is one of the spirits brands under the Trinchero Family Estates operation, and already has out a straight malt/hop flavored hybrid out that was crafted by Charbay master distillers Miles and Marko Karakasevic as a limited edition expression.
Items under distillery Amador Distillery
No records found. Please select a different category or search criteria.